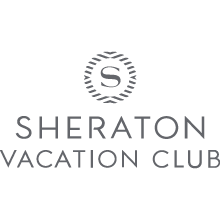 Sheraton Desert Oasis
Scottsdale, Arizona, USA
Resort Status: Open with limited amenities and services currently in place.    
Important: Due to a government order, face coverings are required for all Owners and guests six years and older whenever they have left their residence and are within six feet of another person who is not a member of their family or household.  Exceptions apply when an individual is unable to wear a face covering due to certain medical conditions. Please visit the state/local government websites below for more information.
Even where not currently government-mandated, please note that face coverings are required in all indoor resort public areas and recommended in outdoor public areas. To learn more, see Face Covering Requirement.
The current status of resort amenities and services is subject to change at any time due to governmental requirements and/or changes to operating guidelines. Please continue to check this website frequently for updates prior to your upcoming reservation.
One pool is currently open with limited occupancy restrictions (subject to change). 
The Splash Poolside Grille is open from 11 a.m. to 6 p.m. daily with a limited menu of drinks and snacks. 
The Fitness Center is open from 8 a.m. to 8 p.m. daily with a maximum occupancy of two (2) people at one time. Reservations are required and start at the top of each hour with the last reservation at 7 p.m. There is a 45 minute time limit and a face mask is required at all times. Owners and guests will need to bring their own water and towel, and Health Screening Questions must be answered prior to entry.
Cashless Resort: To help promote health safety, there is limited cash available at this property, and credit cards are the preferred method of payment.  
Current Amenity & Service Status:
Fitness Center
Pool Bar/Grille
Pool Chairs
Pool(s)
Activities (On-Site)
Activity Center
Concierge
Hot Tub(s)/Spa(s)
Housekeeping (Daily)
Kid's Club
On-Site Convenience Store
On-Site Restaurant
The status of resort amenities and services is subject to change at any time.
For Official Information:
Last modified: September 18, 2020
| keyboard_return Return to Property Updates