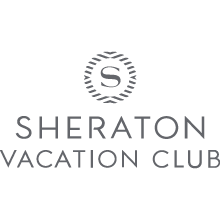 Sheraton Steamboat Resort Villas
Steamboat Springs, Colorado, USA
Resort Status: Open with limited amenities and services currently in place.  
Important: Due to a government order, face coverings are required for all Owners, guests and associates when inside hallways and common areas except when an individual is unable to wear a face covering due to a medical condition or disability. Please visit the state/local government websites below for more information.
Even where not currently government-mandated, please note that face coverings are required in all indoor resort public areas and recommended in outdoor public areas. To learn more, see Face Covering Requirement.
The current status of resort amenities and services is subject to change at any time due to governmental requirements and/or changes to operating guidelines. Please continue to check this website frequently for updates prior to your upcoming reservation.
The State of Colorado is urging Colorado visitors and residents to take a personal pledge and adopt the "Five Commitments of Containment":
I will maintain 6 feet of social distance
I will wash my hands often
I will cover my face in public
I will stay home when I am sick 
I will get tested immediately if I have symptoms  
Concierge services are available with limited hours from 9 a.m. to 5 p.m. daily.
The Pool, BBQ grills, Concierge and Fitness Center are open and limited to social distancing. Reservations are required.
2020-2021 Ski Season Update: Please visit the local tourism/ski operator websites for the current and/or anticipated status of operations and/or capacity limitations for the 2020-2021 Ski Season in connection with mitigation efforts associated with COVID-19.
Current Amenity & Service Status:
BBQ Grills
Concierge
Fitness Center
Fitness Classes
Golf Course (On-site)
On-Site Convenience Store
Pool Chairs
Pool(s)
Spa Services
Activities (On-Site)
Activity Center
Hot Tub(s)/Spa(s)
Housekeeping (Daily)
On-Site Restaurant
Valet
The status of resort amenities and services is subject to change at any time.
For Official Information:
Last modified: September 18, 2020
| keyboard_return Return to Property Updates