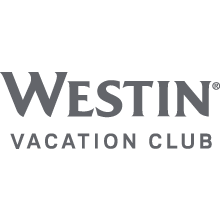 The Westin Nanea Ocean Villas
Lahaina, Hawaii, USA
Resort Status: Open only for Owner and Exchanger arrivals from Wednesday, March 25, 2020 through Wednesday, September 30, 2020 (subject to change). Limited amenities and services currently in place.  
IMPORTANT: Due to a government order, face coverings are required for all Owners and guests outside your villa (including in all common and public areas) except with certain limited exceptions. Please visit the links below for official information on the mandatory restrictions including facial covering requirements, etc.
Even where not currently government-mandated, please note that face coverings are required in all indoor resort public areas and recommended in outdoor public areas. To learn more, see Face Covering Requirement.
Please visit the official State of Hawaii website for information on the mandatory 14-day quarantine that is currently in effect for all persons entering the State of Hawaii through September 30, 2020 (which date may be extended). 
The current status of resort amenities and services is subject to change at any time due to governmental requirements and/or changes to operating guidelines. Please continue to check this website frequently for updates prior to your upcoming reservation.
Clean spaces and new protocols complement our Owners, Members and guests' own positive actions to stay healthy.  Practice social distancing, wash your hands, cover a cough or sneeze, do not shake hands, wear a face covering, avoid any public spaces and stay home if feeling unwell.  
Current Amenity & Service Status:
BBQ Grills
Fitness Center
Hot Tub(s)/Spa(s)
Pool Chairs
Activities (On-Site)
Activity Center
Beach Services
Concierge
Fitness Classes
Housekeeping (Daily)
Kid's Club
On-Site Convenience Store
On-Site Restaurant
Pool Bar/Grille
Poolside Cabanas
Steam Room/Sauna
Valet
The status of resort amenities and services is subject to change at any time.
For Official Information:
Last modified: September 18, 2020
| keyboard_return Return to Property Updates